You know, this guy: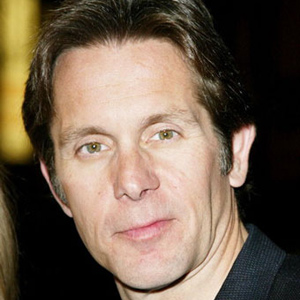 Notable Roles:
Mike Brady - "The Brady Bunch Movie"
Bill Lumbergh - "Office Space"
Cotton McKnight - "Dodgeball"
VP Bob Russell - "The West Wing"

Why He's Awesome:
Do I even need to write this? Is there anyone out there who doesn't know and love this guy? He's comedy's go-to straight man while still being a reliable insane show stopper. The four roles I chose were just a sampling across his career. When he played Mike Brady as a guy who spews nonsense with a straight face, we had no idea how much we'd come to love him.
He was fucking Lumbergh. Why am I still writing this? I don't need to convince anyone of anything about this guy. "What's happening?" in that Lumbergh voice is an indellible piece of pop culture. His monotone sex talk whilst railing Jennifer Aniston in a dream sequence inspired an impression I still use to freak out my mother.
On "The West Wing," Bingo Bob Russell was written as the world's most boring human, and with seemingly no effort, Cole makes him engaging without losing the boring. On "Entourage," he plays pathetic with cringe-wrothy gusto. Ok, I'll stop. Gary Cole rules!.
You'd Be Surprised to Learn:
When Don Johnson and Philip Michael Thomas got the roles of Crockett and Tubbs on "Miami Vice" they just barely beat out the paring of Gary Cole and Jimmy Smits. Imagine what we'd think of Gary Cole if he had played Crockett. Hell, imagine what we'd think of Don Johnson if he hadn't.
Check out his imdb page.
Labels: movies, supporting, TV