[originally written for overtimecomedy.com on 10/24/07]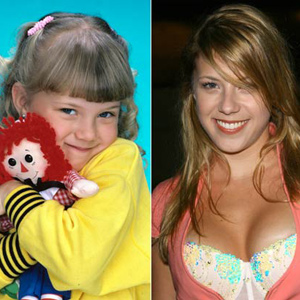 Jodie Sweetin's a pretty ok broad in my book.
She did crystal meth while married to a cop, pure balls.
The character that made her famous, though, purely annoying.
The other night at 4:00 AM, I was enjoying a Full House marathon, but unlike other marathons, this one jumped around the order. Within 3 episodes, I got to see annoying little sister Stephanie Tanner, lonely and annoying middle child Stephanie Tanner, and annoyingly trying to be cool in high school Stephanie Tanner. In any stage of development,
she just never shuts up!
They needed to find a way to combine Jodie Sweetin with a Full House storyline. Poor Danny won't be able to hug his way through his 13-year-old's meth addiction. Maybe Joey could find a ca-razy voice or impersonation to make her see the error of her ways.
On a meth binge, maybe Stephanie would snap and finally kill Kimmy Gibbler.
Either way, I think we all know how Stephanie would respond to her intervention:
"How rude!"