[originally written for overtimecomedy.com on 6/4/08]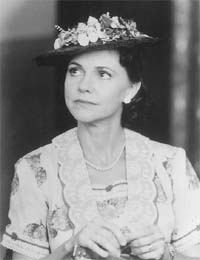 Whore is putting it lightly. She was just sort of an all-around bad person. Undoubtedly, she was a good mother, but so was Norman Bates' mama. She surely loved Forrest, and she was always building up his retarded, little self-esteem and making him think people would accept him into society.
How fucking sweet.
As an adult, I can see more clearly that she's just an all-around immoral person.
Exhibit A
- Remember that scene where she
fucked the school master to get him into a regular school?
As a kid, I didn't know that that noise was, but young Forrest was able to ape the noise back to her. That means not only did she fuck her son into school, she did it where her son could hear it.
Exhibit B
- Remember when she
convinced Forrest to lie about the ping-pong paddle he preferred to play with
in order to get all that money from the ping-pong paddle people?
This is the same woman who brought us such incomprehensibly vague nuggets of wisdom as "Life is like a box of chocolates" and "Stupid is as stupid does." With these sort of inconsistencies, it's no wonder he ended up with the
premier coke whore of the 60s, 70s, and 80s
. Repeat after me: Freud. I guess deep down in side we all want to marry our mothers, by which I mean dirty whores. (I love you, mom.)