You know, this guy: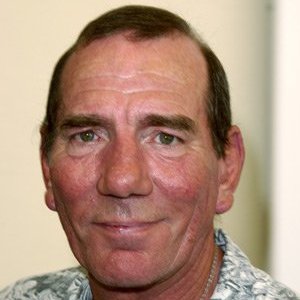 Notable Roles:
Kobayashi - "The Usual Suspects"
Gilbert of Glockenspur - "Dragonheart"
Danny - "Brassed Off"
Maurice Fischer - "Inception"

Why He's Awesome:
It seems like lately I only write one of these when a supporting actor dies. I skipped over a few deaths recently, but Pete Postlethwaite is someone I absolutely needed to honor with one of these things. The movies I listed above are probably not necessarily the movies you remember him from, but that's why he's so awesome. In his nearly 40 year career, he played some of the most beloved characters in some of the most beloved movies.
Everyone who has seen "The Usual Suspects" remembers Kobayashi. Everything about his performance was dead on. He's such a meek looking guy that it nails how threatening Keyser Soze is. Soze is so feared that even this adorable, old guy acting as his spokesperson is scary. Layered on there is this ridiculous accent that's convincing enough yet makes you wonder if it's put on, a key clue to the movie's big mystery.
I'm not going to lie, I loved "Dragonheart" and he was hilarious as Dennis Quaid's groupie.
One of his most memorable scenes is the end of "Brassed Off." As a coal miner dying of black lung, his character Danny, pulls himself together to lead his brass band to victory at the regional competition. He uses the competition as a platform to tell the world that the government is destroying coal towns and leaving their people destitute. It's a
very moving speech
and Postlethwaite puts his everything behind it. As the son of a working man, I'm sure he felt just as strongly as his character did and it showed.
"Inception" wasn't his best role, but it points to the fact that up until his death, he was a steadily working actor. I'm not talking about an indie here or there. He was in "Inception," "Clash of the Titans," and "The Town," and that was just in 2010. Not bad for a guy in his mid-sixties. Had it not been for the cancer that took his life, I'm sure he would have had another few decades of work in him.
You'd Be Surprised to Learn:
The soundbite at the top of "Tubthumping" is from his aforementioned speech from "Brassed Off."
Check out his imdb page.
Labels: movies, supporting, TV