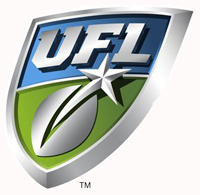 My 5-way tie dreams seem to have been put on hold for a while. If this isn't the only place you read about UFL Football, you'll hear everyone talking about how every team's still in it. While it may be true only 2 games separate first and last place, the Nighthawks and Locomotives have shown they can do something most other teams can't -- win on the road. Out of the first 8 games, only 3 visiting teams have won, all 3 match-ups involving this week's bye, the Tuskers. I'm not going to go as far as saying this year's Championship teams will be Omaha and Vegas, both teams won on the road this week, and as far as I'm concerned that makes their dominance a matter of team supremacy, not just luck of the math.
Game 1: Imagine a Real Locomotive Playing Against Some Mountain Lions 26-3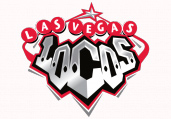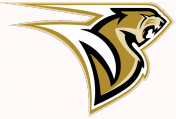 At the half, the score was 9-3. At the end of the third quarter, the score was 9-3. I would say at this point, the Mountain Lions simply forgot where they were, or perhaps they just forgot how to play football. For a while I've been on the fence about who my home team is. Sacramento's in my home state, but Vegas is a lot closer. Hell, I've been to Vegas several times, but I just can't bring myself to drag my ass to my state's capital.
I would say a 17-0 fourth quarter in a home game just about clinches it.
Daunte Culpepper excited me enough to lean me toward Sacramento, but after a UFL record 4 interceptions in one game, I dare say, despite their ridiculous name, the Locos are my boys.
Game 2: Nighthawks Swoop Past Colonials 19-14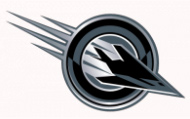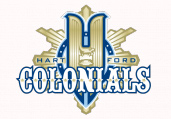 Looking at Hartford's stats and their record only makes me wonder how the Colonials would do against, say, the Buffalo Bills. They've already played Omaha twice, and last time the score was 27-26. Hartford's defense kept this game as close as it was, but Omaha's defense forced 3 interceptions. Maybe if the franchise was more focused, they'd pull something together. This week, they
organized a pre-game Revolutonary War re-enactment
and
named their mascot Colonial Tom,
after CT founder Thomas Hooker. At least they've got their priorities straight.
So there you have it. Already at the half way mark, the UFL has delivered some genuinely interesting football. Some of these teams can really play.
I sort of want to see some exhibition games between these guys and some lower tier NFL teams.
Until then, all we have to look forward to is Virginia's new name. It should be official by next week.