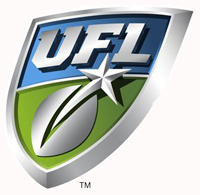 Before I get into this week's ridiculous turn of events, I want to talk about something totally unrelated. For reasons I cannot fully understand, Betty Boop loves the UFL. I am referring to the cartoon character, yes. She is all over UFL merch. Without any sort of explanation, they call her their virtual cheerleader and put her on all kinds of stuff. What is the connection between Betty Boop and small time football? I have absolutely no clue, and I'm sure if I found the answer it would only confuse me further.
Game 1: Locos Down the Nighthawks 22-10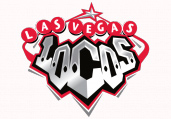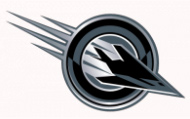 Just when it looked like the new upstarts would dominate the league, Omaha showed the strongest part of their team could just be their fans.
For the first two weeks, the people of Omaha turned out in droves to scream and yell holes into every defense to come to town.
In their first road game, Jeff Garcia found out what a game outside Nebraska feels like. Locos' defense racked up 3 turnovers, and in general got right up in Garcia's face. The score could have been higher had it not been for the Nighthawks' solid red zone coverage. Before October's through, these two teams will face again on Nighthawks' turf, and we'll just see how much that Omaha crowd makes a difference.
Game 2: Florida Rams Hartford 33-20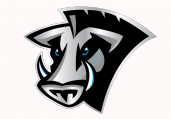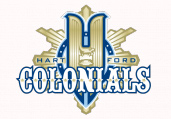 Holy crap, 33 points?!?!?! That's like a real football score. Last year's dominant team seems to finally have found its stride. By all measurable standards, the Colonials should be the team to beat. They pounced Sacramento week 1, and took the Nighthawks within one point week 2. Looks like while Hartford spent their bye week studying everyone else, Florida,
whose owner is now Joe Thiesmann
, spent the time figuring out their 2-QB offense. After a 13-13 tie in the third quarter, the Tuskers stripped the ball from Ryan Perrilloux and Josh McCown in two back-to-back possessions. From there it was all Brooks Bollinger and his gigantic douche bag.
So there you have it. Going into week 5, the Tuskers have a 2-2 record and a bye. Nighthawks and Locos are 2-1, and Colonials and Mountain Lions are 1-2. Next week Hartford and Sacramento are playing at home, and if they win, everyone will be 2-2.
It's no wonder the league is looking for fans to start thinking of tie-breaker scenarios.
I've even annoyed myself talking about 5-way ties, but it's going to happen, I think.