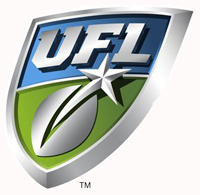 Right now, the UFL only has 5 teams, which means every week there are 2 games and one team has a bye. Over the 10 week schedule, each team plays every other team twice, and each team gets 2 byes. There's a real possibility of a 5-way tie! This week it was Sacramento at Hartford and Florida at Vegas. Omaha, which joined the league this year as an expansion team, gets the bye. As the weeks progress, and I figure it out, I will let you know how the play-offs work.
Game 1: Hartford Spanks Sacramento 27-10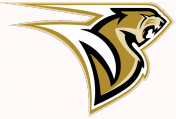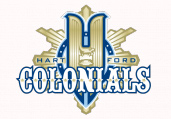 This time last year, these two teams were the California Redwoods and New York Sentinals. Led respectively by 3-time Pro Bowler Daunte Culpepper and Josh McCown, who played for 5 teams in 4 years, these renamed, re-formed teams seemed poised to tackle a new season of minor league football. Yes, buried in that sentence, you did read that Sacramento's QB is fucking
Daunte Culpepper.
I don't know whether to feel sorry for him or excited for United League football.
Hartford's defense ran all over Sacramento, limiting the Mountain Lions to 35 rushing yards. Culpepper delivered only one touchdown pass and one interception. The Lions chances ended with a sack late in the fourth quarter.
After this first game, Hartford leads the league in passing, receiving, and rushing. McCown landed 3 touchdown passes to 3 different receivers: Jason Chery, Ingle Martin, and Markee White. We'll see how they do next week against Jeff Garcia and the Nighthawks.
Game 2: Tuskers Gore the Locos 27-20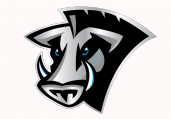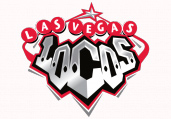 Last time these two teams met, it was last year's UFL Championship game. The Tuskers went into the game with a 6-0 record. Yes, last year teams only played 6 games. Despite their unprecedented undefeated season, the Locos took the William Hambrecht cup in a stunning upset.
And yes, they just named the championship cup for the dude who put the league together.
Impressive, I know.
The only two teams left in the same form they were last year, these two franchises clearly had their shit together. Tuskers' Brooks Bollinger and Locos' Tim Rattay showed up with dominant performances. At the end of the day, there is just no match for Florida's defense. They lead the league in sacks, fumbles forced, and interceptions. I'm sorry, Vegas, it's just not possible to win a football game with 4 turnovers.
--------------
And there you have it. UFL action at its current. Sacramento, luckily for them, will have 6 weeks to prepare for
their next ass-whooping from the Colonials
. On the total opposite end of this ridiculous schedule, Florida and Vegas will face off again in two weeks then that's it for the season. I'd say that means there's a good chance the Tuskers will whip the Locos twice in the regular season and lose to them again in the Championship.
I'll leave you with one final thought. Both teams won with 27 points.
I'm just saying, 5-way tie.