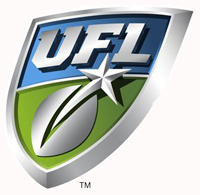 Apparently, this week's first game was the most attended UFL game in history. Omaha's Rosenblatt Stadium filled to its 23,000+ capacity, the UFL's first ever sell-out crowd. Former home of the minor league Omaha Royals and the College World Series, it's possible this stadium has never seen this many people. Before we even get into the games and how awesome they were, let's just talk about that. Nothing brings a city out like some good, pro football, and finally Omaha can enjoy that. The UFL is calling Omaha their model, the type of city they wish supported all their teams. Maybe next year when they move to TD Ameritrade Stadium, they can fit all of Omaha. Now, while the good people of Virginia vote on what to name their team next season, let's check in on the good, ole UFL.
Game 1: Nighthawks Carpet Bomb Colonials 27-26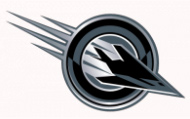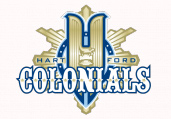 Let's get this out of the way right now. You are reading that correctly.
Three games in a row, the winning team has 27 points.
Say it with me, "5-way tie!"
Coming off a week 1 win, Josh McCown had every reason to be cocky. Even as late as the 3rd quarter, Hartford looked like they had the game sown up, leading 23-10. The lesson everyone may need to learn this season is never count out Omaha. With an astounding 17 point third quarter, Jeff Garcia led the Nighthawks back for an impressive win.
Oh right, did I forget to mention Nighthawks QB is none other than 3 time Pro Bowler Jeff Garcia,
formerly of the 49ers, Lions, Buccaneers, Eagles, and the CFL's Calgary Stampeders. Take a look at 40-year-old Garcia's career, and you might just see the kind of spirit that could keep Omaha at the top of the pack.
Even with this loss, Hartford is still looking like the team to beat. Josh McCown still holds the highest passer rating, and the second highest goes to Colonials back up QB Ryan Perilloux.
Game 2: Sacramento Mauls Florida 24-20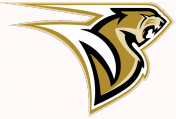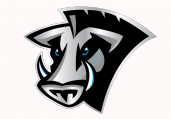 Shut your mouth. Before you even think to say this 24-point win kills my 5-way tie theory, look at the quarter-by-quarter breakdown. Both the Nighthawks and Mountain Lions won with a 17-point 4th quarter comeback, and in both games they held their opponents to a single 4th quarter field goal. 5-way tie, bitches!!!!
I've already decided I just hate the Tuskers. One of the coolest things about the UFL is the level of fan interaction. They broadcast, on tape delay, conversations between coaches and the QB, and they let cameras into the locker rooms for the first 4 minutes of half-time. Florida QB Brooks Bollinger has spoken out against both. Fuck you, dude.
You're in the UFL, and you couldn't even take your undefeated team to a Championship win.
That just piles on top of a stupid name and poor choice of local venue (feel free to call them the Orlando Tuskers until they catch on).
There you have it. Two weeks in and no clear winners or losers. Last year's champs are 0-1 and the new team is 1-0. Last year's nearly undefeated team lost to what I thought was the worst team. Next week, the Mountain Lions take on the Nighthawks and the Locomotives take on the Tuskers for the second and last time (yeah, already). I predict a win for Omaha and Las Vegas, and for those paying attention,
that Vegas win makes the 5-way tie more likely.
I'm psyched.