You know, this guy: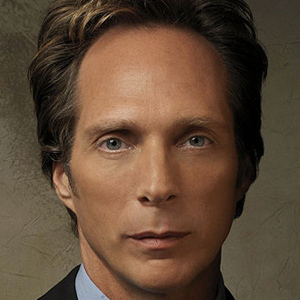 Notable Roles:
Ryan Sparks - "Grace Under Fire"
Burke - "Go"
Justice Christopher Mulready - "The West Wing"
Bank Manager - "The Dark Knight"

Why He's Awesome:
Truth be told, I had the idea for this whole supporting actors thing during the opening sequence of "The Dark Knight." Nolan's Batman series has a predilection for great supporting actors, and as soon as I saw Fichtner, I knew his second movie would be even better than "Batman Begins." I've thought he was awesome since I first saw him as Grace's love interest on "Grace Under Fire." He was just so oddball, and so sincere.
In the second half of the '90s, he won roles in some of the most memorable movies of the decade: "Virtuosity," "Strange Days," "Heat," "Contact," "Armageddon," and "Go." In "Go," he went for it, like I had never seen before, playing a creepy-ass police officer, who turns out to be an Amway salesman way too comfortable being naked around other men. Since then, he has worked consistently in movies and TV, even showing up in the only episode of "The West Wing"'s season 5 that I liked, due in no small part to his portrayal of a hard-nosed Republican federal judge.
I hope he never becomes a leading man, and keeps doing what he's been doing for another 20 years.
You'd Be Surprised to Learn:
If you look closely, you'll see he wears in many of his roles a ring that once belonged to his grandfather.
Check out his imdb page.
Labels: movies, supporting, TV