You know, this gal: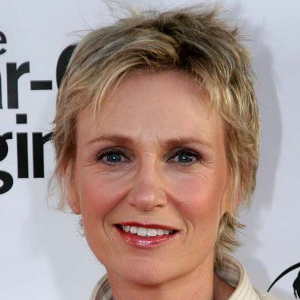 Notable Roles:
Christy Cummings - "Best in Show"
Paula - "The 40 Year Old Virgin"
Gayle Sweeny - "Role Models"
Sue Sylvester - "Glee"

Why She's Awesome:
Nowadays, she's everywhere. She's so ubiquitous, you might think she'd always been so. Her style is always so out there, so funny, you'd think that's the way she's always been. Did you know she played a press room reporter on "The West Wing?" She is far more versatile than anyone gives her credit for. She doesn't need to be, though. She plays out there better than anyone. Surrounded by the Christopher Guest regulars, she stood out in "Best in Show."
Since "The 40 Year Old Virgin," she has finally moved out front and center. She plays crazy more straighly and more honestly than anyone. Love or hate "Role Models," you know you enjoyed, even looked forward to every time she was on screen. Never has youth volunteering been so overtly creepy. She finally has earned her place on a successful TV series, giving her the opportunity to build a character as only Jane Lynch can.
You'd Be Surprised to Learn:
In "A Mighty Wind," she actually played guitar and did her own singing.
Check out her imdb page.
Labels: movies, supporting, TV