You know, this guy: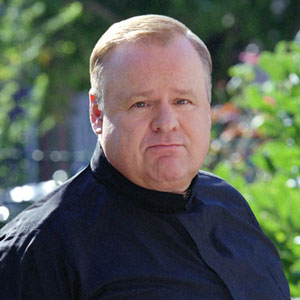 Notable Roles:
Gus - "Basic Instinct"
Chief of the Boat - "Crimson Tide"
John Warner, Sr. - "Jesse"
Reg Duffy - "City by the Sea "

Why He's Awesome:
Back when I was, for some reason, trying to find a reason to watch that Christina Applegate sitcom, "Jesse," his name tickled me. I'm glad I experienced his career so backwards. To most people, he was the gruff, angry guy. Whether it's the rage-filled cop or the stuffy guy obsessed with chain of command, you always knew he meant business.
To me, though, Dzundza was the loving father, who was also rage-filled and obsessed with order. The rest of the world just needs a cop to set everyone straight, and that will always be George Dzundza.
You'd Be Surprised to Learn:
"ZUHN-zuh."
Check out his imdb page.
Labels: movies, supporting, TV