You know, this guy: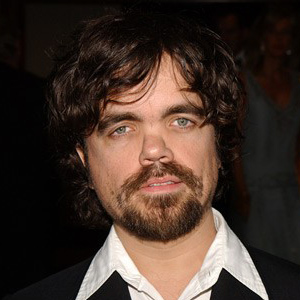 Notable Roles:
Tito - "Living in Oblivion"
Benson Hedges - "The Baxter"
Peter - "Death at a Funeral"
Frank - "Death at a Funeral"

Why He's Awesome:
Hollywood tends to turn little people into jokes. Warwick Davis has been an ewok and a mythical creature. Danny Woodburn uses his size as a punchline. Peter Dinklage is a little person known more for his acting than his physical size. This all started with his break out role in "Living in Oblivion." With the class that makes him famous, he declared the ridiculousness of how filmmakers treat dwarves.
Recently, he's had a big come back. As the wedding planner in "The Baxter," his prissiness is without compare. The crowning jewel on his resume is the role no one else can play. When Chris Rock and Co. remade "Death at a Funeral," the only actor to return from the original was Dinklage. No one can match wits with a huge cast of comedians than the king of the little actors.
With luck and some social progress, we might even star respecting him as the leading man he would be if he were a foot taller.
You'd Be Surprised to Learn:
As a vegetarian, he eats tofu when a role requires on-screen meat eating.
Check out his imdb page.
Labels: movies, supporting, TV