[originally written for overtimecomedy.com on 4/6/07]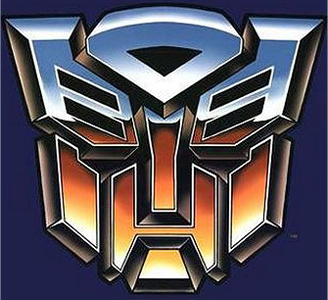 (As part of Overtime's 1-year anniversary, we all wrote articles about notable fictional deaths from our childhoods)
No kidding, today I watched the original animated Transformers movie for the first time. I'm glad I didn't watch this as a kid, it's depressing as hell. The movie opens with Unicron devouring a planet, but not before we have to watch women and children attempt to run for their lives from a giant robot whom they know they can't escape. Let me reiterate, we have to watch them die!
Star Wars had the common decency not to show us some six-year-old Alderaanian boy pointing up at the sky asking his mommy, "What's that bright light?" before the Death Star nuked his planet.
That was just the beginning of the movie. SPOILER ALERT: Optimus Prime dies. Megatron kills him. He fucking dies, and most of the other Autobots too. Sure, fine, they're all just robots, but come on, when you embue a robot with a soul, it's fucking sad to watch him get killed.
I'm going to go watch the episode of Fresh Prince when Uncle Phil has a heart attack because it might put me in a slightly better mood.