[originally written for overtimecomedy.com on 01/25/07]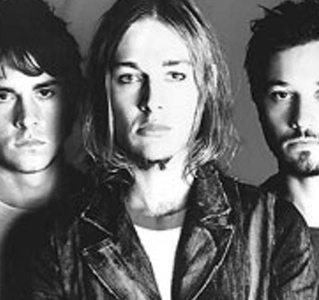 The following is an open letter to music:
Dear Music,
I've been trying desperately to reach you. Hopefully this reaches you in time. Apparently, Silverchair is playing the El Rey in LA on February 20 (contact Ticketmaster for tickets). I need you, the platonic form of music, to stop this, please, immediately.
As a society, we've done what we can to stop the music of Silverchair. Firstly, we stopped buying their albums. Secondly, we stopped going to their concerts. Thirdly, we dropped them from their record label. But you see, music, Silverchair outsmarted us.
They're now on some indie record label, and they've found new energy and zeal for touring. With the advent of the internet, they can get us to come to their concerts (contact Ticketmaster for tickets) and add their songs to our iTunes playlists. I have six Silverchair songs from three different albums. I don't know how they got there. I didn't download them. Silverchair songs have a mind of their own, perhaps an all-powerful group mind.
We, the human race, cannot stop them on our own. We need you to shut them down. Perhaps remove their vocal chords or arms. If you'd like, you can make this happen at their concert on February 20 at the El Rey in LA (contact Ticketmaster for tickets). I'll be there, and it would make the concert much more exciting.
I appreciate you taking the time to read this. Hopefully I'll see you at the concert, preferably maiming Silverchair in some fashion.
Labels: music, overtime, silverchair