You know, this gal: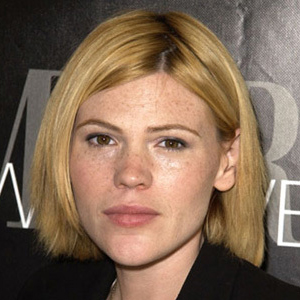 Notable Roles:
Katie Reed - "ER"
Stokely "Stokes" Mitchell - "The Faculty"
Ginny - "Identity"
FBI Agent Audrey Hanson - "Heroes"

Why She's Awesome:
I swear, I thought this girl was around forever. While looking up her career for this, I discovered only her second role was a stint on ER as the girlfriend of a kid turning 18 who wanted his mother to honor his DNR. That came before all those teen movies she was in, like Can't Hardly Wait, She's All That, and The Faculty. Maybe my teen years are all just blurring together, but I cannot believe her career is just about as long as the run of ER.
She's the kind of supporting actor whose God given distinctive look guarantee her work forever. Even in all those teen movies, she was always the one you could pick out of the crowd. That brooding darkness made her the one who got goth kids into teeny bopper films. Her best teen movie has to be The Faculty. She's like Elijah Wood, but a girl.
I put Identity on her notable roles because I wanted to mention that movie. I love it. Also, it was her first real adult role, but she wasn't quite a full adult. Our first glimpse of how she'll fare as an adult actress came in her stint on "Heroes." As much as I love her, I rolled my eyes when she showed up. Thankfully, she spent the rest of the season proving me wrong. She's really grown up, and while the distinctive look that will keep her constantly employed will guarantee she'll never headline a blockbuster, I look forward to many, many more Clea DuVall movies.
You'd Be Surprised to Learn:
She's an only child.
Check out her imdb page.
Labels: movies, supporting, TV