You know, this guy: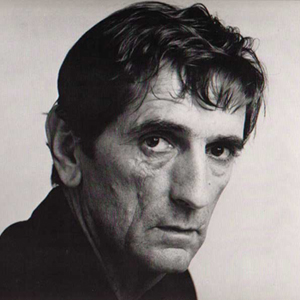 Notable Roles:
FBI Agent - "Godfather II"
Jack Walsh - "Pretty in Pink"
Chief Engineer Howard - "Down Periscope"
Roman Grant - "Big Love"

Why He's Awesome:
Roger Ebert, it turns out, has the Stanton-Walsh rule, wherein he states any movie featuring Harry Dean Stanton or
M. Emmett Walsh
can't possibly be bad. This rule is either a testament to Stanton's choices as an actor, or the innate qualities he exudes. Is he drawn to good projects, or are good projects drawn to him. Either way, Stanton is always the guy whose face you remember, but never remember from where. That's why I included his small role in Godfather II. He's one of those people that distracts you from even a great scene as you struggle to remember what you've seen him in. You do, indeed, struggle because you wouldn't expect that guy to be Molly Ringwald's father from Pretty in Pink.
You may be thinking Down Periscope clearly defies Ebert's rule, but give that movie another chance. Of all the goofy, screwball comedies to come out of that era, Down Periscope holds up. Arguably, that's because Stanton's in it. He plays an amazing washed up old veteran who still gets excited running submarine engines. His scant few moments on the screen are a delight.
After 50 years in the business, Stanton can still land a role on a hit series. I've never seen Big Love, but I'll bet you while most actors of his age would simply be greatful for the job, the cast and crew of Big Love are probably much more greatful to have him on set.
You'd Be Surprised to Learn:
He was the best man at one of Jack Nicholson's weddings, and after that marriage few apart, Jack stayed on Stanton's couch.
Check out his imdb page.
Labels: movies, supporting, TV