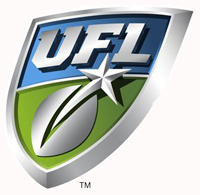 The league seems intent on framing the last three weeks ostensibly as play-offs. As close as the season is, it's no wonder. Going into this week, all 5 teams have a chance to make it to the Championship. I've already talked this scenario to death, but now that the UFL has announced tie-breaking procedures, the picture is finally clear. Locos are in. Nighthawks need 2 wins to clinch. Tuskers need 3 straight to clinch. Mountain Lions and Colonials each need to win both of their remaining games to stay in it, and both could fair pretty well in a tie-breaker. This time last season, there were only 4 teams and one of them was already out of contention. It's no 5-way tie, but it's still totally exciting.
Game 1: Tuskers Gut the Nighthawks 31-14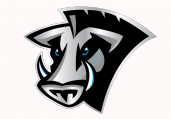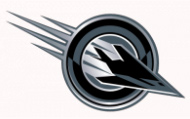 Going into this week, the Nighthawks were in second place, which should mean they're the second best team in the league. If this game was any indication, they're just not. They lost to the #1 Locos twice, and now they've lost to #3 Tuskers. Can they just not win against good teams? The way Florida ran right over Omaha's supposed best defense in the league made me wonder if the Nighthawks even deserve a shot at the Championship. Now that king douche Brooks Bollinger is out for Florida, I might start rooting for them. Back up QB Chris Greisen has a great arm, and he was Florida's third highest rusher of the night.
On some of those amazing rushes, he came head to head with Omaha Linebacker, his own brother Nick.
Before the game, Nick told his brother to slide if they ever come face to face, and they came face to face a lot. Both these teams play the bottom 2 teams next week, and both these teams need to win to stay in the race.
Game 2: Sacramento Roars Over Vegas 27-24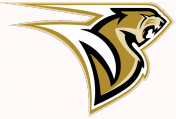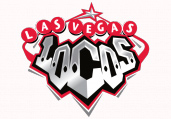 A moment happened early in the game that defined the first half. In a sideline interview, Locos' injured QB Tim Rattay said of his replacement Drew Willy, "He's doing a great job."
At that moment, Willy dropped the snap for his second clumsy turnover of the night.
That's how the half ended 21-3, Sacramento. Basically auditioning his starter for the Championship, Jim Fassell put in Chase Clement, who took the team up to 24-24 at the 2 minute warning. Daunte Culpepper led his team to a dominant offensive outing, ending with the go-ahead field goal. With a last minute strip from Clement, Sacramento had the win. I've gone back and forth with these teams, trying to decide who to call my home team. Sacramento's in my home state, but Vegas is closer. As good as they are, I have trouble rooting for the Locos. I've liked Culpepper since he was a Viking, and if he keeps playing like this, I might just have made my decision.
If nothing else, this week proves the UFL has no shortage of quality quarterbacks. Colonials always play McCown and Perrilloux. Chris Greisen will either make Florida forget about Bollinger, or he'll end up on an expansion team next year. With Jeff Garcia's injury limiting his play, Matt Gutierrez got Omaha their only purely offensive score of the night. Since Tim Rattay's season ending injury, Locos' #2 Drew Willy has won 2 straight, and tonight their #3
Chase Clement ran in two touchdowns almost without opposition.
If they go up to 8 teams next year, they'll have plenty of guys to go around.