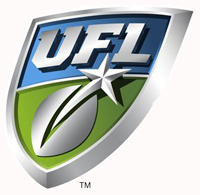 With a bye in both weeks 5 and 7, it seems that in these crucial weeks, when every commentator's making their picks for the championships, last year's 6-0 Tuskers are simply a non-factor. They haven't won a game since week 4, when they scored a season high 33 points against Hartford, and since then they lost to the Mountain Lions for the second time. Going into this week, they sat in the middle of the pack, making their story mostly irrelevant. The Nighthawks were playing to overtake the Locos for first, while the Colonials were playing for that last gasp of air before they're officially out of Championship contention. While we're at it, can I just say that if somehow it comes down to the Mountain Lions or Tuskers in a tie, I hope their head-to-head record counts the most. How can Florida be better than Sacramento when they can't even beat them?
Game 1: Vegas Flattens Omaha Like a Penny on the Tracks 24-10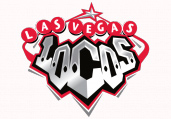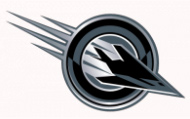 Up until the fourth quarter, this game looked like a game between the top 2 teams. Omaha's defense kept Locos to 3 and out three times in the first quarter, which ended scoreless. In the second quarter, both teams made back-to-back 1-yard-line stands, both of which resulted in booth challenges that overturned a touchdown, both of which were followed by a definitive rushing touchdown. In only his second professional start, Drew Willy ran across the goal line with barely a hand on him. In contrast, Jeff Garcia, who has started in over 100 games got stopped before the ball crossed the plane. The teams exchanged field goals in the third quarter, but then came the fourth. Locos scored twice on turnovers, the first a failed hand off between veterans Garcia and Ahman Green, and the second an interception by Eric Henderson, returned without a single connected block. Barring two straight losses and some ridiculous tie-breaking procedures, I'd dare say reigning champion Locos are coming back to Omaha for the Championship.
Game 2: Colonials Colonize the Mountain Lions' Face 27-26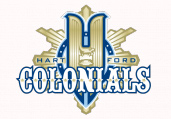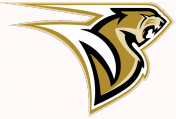 I really don't want to dwell on the play of the league's clear bottom two teams, so let's stay positive. Let's talk about Colonials kicker Taylor Mehlhaff. Last week, he blew what could have been his team's overtime winning kick over the dominant Omaha. This week, with 25 seconds to go, the kick that could have won this game bounced off the goal post. A sloppy roughing the kicker penalty on Sacramento gave Mehlhaff one more chance. Four plays later, he finally kicked that game winning field goal, giving Hartford their first win since Week 1, also against Sacramento. So it would see Hartford can only beat Sacramento, just as Sacramento can only beat Florida.
So, here we are. Locos have clinched a championship slot. The only combination that could have ousted them would be Omaha-Florida, but since they play each other twice in the next 3 weeks, it's not possible for BOTH teams to best Vegas. The only way Hartford and Sacramento could make it is for them to win both of their remaining 2 games -- both have to face Vegas -- by very large margins to dominate a 3-way tie with either Omaha or Florida. The teams that control their destinies right now, Omaha and Florida, will have to battle twice for that last slot. God, I hope it's not the Tuskers.
For complete play-off picture, click here.